Cops Helping Cops News - Michigan Sheriffs' Association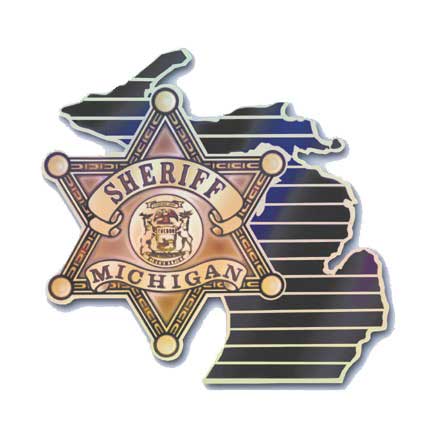 "SHERIFFS - LAW ENFORCEMENT OF THE PEOPLE, BY THE PEOPLE, FOR THE PEOPLE"
Cops Helping Cops receives backing from Michigan Sheriffs Association
After seeing the good that the Osceola County Sheriffs' Office and members of Cops Helping Cops team had done during hurricane Katrina and Rita, they decided to give them their backing. "Having the approval of the Michigan Sheriffs' Association will help distinguish Cops Helping Cops from other charities" a spokesman from Cops Helping Cops said. "It also lets law enforcement personnel know that the brotherhood lives and we will be there for them.
September 3 , 2005 - October 1, 2005
Osceola County Sheriffs' Office Answers the call to help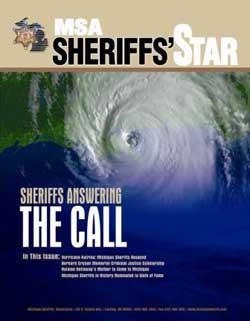 After Hurricane Katrina Destroyed the Gulf Region, there was a National call for help put out by the Sheriffs' Association. Answering that call without delay, was the Osceola County Sheriffs' Office. The Sheriffs' stepped forward putting their professional and personal lives on hold and headed South. The teams members:
James Crawford - Sheriff
David Fowler - Undersheriff
Ryan Sutton - SWAT
Jim Anderlhore (Aka: Jimmy Joe Bob) - Criminal Justice Instructor
Norman St. Andrews - Marine specialist and crackerjack mechanic
They were soon contacted by Christopher Lyons, working in conjunction with the OKC Search and Rescue, who was driving from NY, but was now in the gulf region. Christopher was headed down south into New Orleans. After being one of the first to arrive and make contact with the military, Christopher called Undersheriff Fowler and advised his team to head there, for that's where they were needed. Members, of what was to be Cops Helping Cops, were now entering New Orleans. The OKC Chickasaw Nation SAR team, not far behind, met there as well. The teams linked up with the 45th Infantry Brigade under the command of General Derring.
Living at night in a Wal-Mart parking lot where the temperatures neared 100 degrees, they slept in tents being eaten by fire ants and chiggers. During the day, they headed out where the temperatures were hotter, especially when entering homes and attics where the temperatures were over 150 degrees and the roofs neared 200! Combine those temperatures with very high humidity, and you can see why not everyone is cut out for doing Search and Rescue.
Barring all obstacles, 87 people were rescued. However, the teams had decided that had they moved in BEFORE the storm, they would have been much more effective. The foundation of Cops helping Cops was now being formed.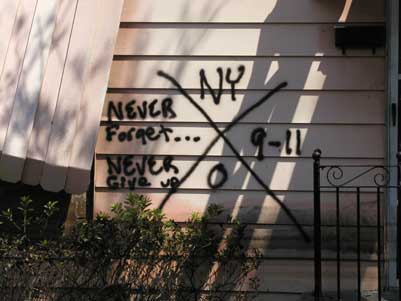 Written by Christopher Lyons on 9/11 after a rescue. Chris decides that it would be fitting to make it part of what Cops Helping cops is all about.