Cops Helping Cops News - Camelbak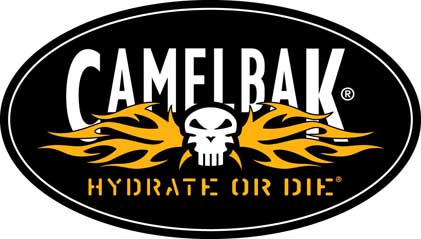 1.800.767.8725
Camelbak donates Camelbak Hydration Packs to Cops Helping Cops to help in the rebuilding of New Orleans Police Officers homes
Camelbak, after seeing the continued importance of what Cops Helping Cops was doing, decided to step up and donate another 50 packs. Through the generosity of the company, and the kindness of an employee named Heather Detrick , building homes for New Orleans Police Officers got a little easier.
"Now we have the same assets to help people once again, thanks to Camelbak" a Cops Helping Cops spokesman said. "They have become a valuable tool in our cause."
Camelbak donates hydrations packs making SAR operations more successful
Hurricane Katrina aftermath, New Orleans LA. With temperatures exceeding 100° with 100% humidity, dehydration was a big safety issue. Carrying bottled water not only took up precious room on boats, but soon warmed from the sun beating down on the plastic bottles. Enter Camelbak.
Camelbak's hydration packs became a valuable asset. We could now store large amounts of water and as we entered buildings and take it with us while keeping our hands free for carrying weapons or tools. Having their packs also made supplying water to victims immediate instead of waiting till we returned to the boat. Since the packs also allow for storage, we could also carry medical supplies as well.
Camelbak hydration packs also offer "bite covers" which worked perfectly for keeping foreign matter and debris off the bite tube you stuck in your mouth. This was especially important when going into buildings. "We were climbing into windows and entering buildings that were covered in film. Everything was just nasty. It would be way over 100° and so humid.....It was like stepping into a warm bath tub. After a few minutes you were looking for something to drink and it was so nice to pull that cover off and take a fresh slip of water."