Cops Helping Cops News - BTS Graphics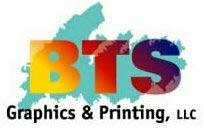 Serving all your Law Enforcement printing needs
36 Zoar Avenue / Oakville, CT 06779 / Phone 860.874.6422 / Fax 860.945.9266
BTS Graphics helps design what will be the new Cops Helping Cops Logo
BTS Graphics, after spending months patiently taking the time and helping Cops Helping Cops critique their logo, was finally able to say it was done. The owner, Tom Taylor, had assigned one of his leading designers named Ruairi McLaughlin. Ruairi, knowing how important our cause was, spent many a night working late to get the job done.
"This company did a wonderful job" a spokesman from Cops Helping Cops said. "They took the time and redid it over and over until we were happy. It's not easy to find people that are this nice, this professional, and this good with this much patience. They did a great job!"
After seeing the job BTS had done, Cops Helping Cops has enlisted BTS to move forward with a new Brochure, business cards and a redesigned letterhead.